Find a Contractor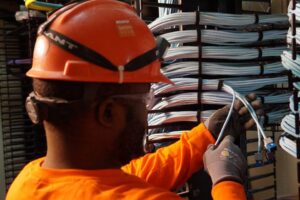 Need help finding a highly qualified electrical or communications contractor? Look no further.  St. Louis Chapter, NECA contractors are experts at the top of their field, hold the highest standards and ensure your job gets done right, on time, and meets your specific needs. To find the contractor who best fits your needs, the St. Louis Chapter recommends the following options:
Browse our Membership Directory and visit the contractor's website (if linked) for more information.
Visit the Electrical Connection and choose from more than 125 highly qualified electrical and communications contractors in your area.
Search the NECA Connection, our national organization's database, which has over 4,000 highly qualified electrical contractors covering all 50 states.